Vivre en harmonie avec son chien.
Live in harmony with your dog.
A chaque problème comportemental de votre chien, une solution adaptée.
2 technologies : colliers d'éducation à spray ou à stimulations électrostatiques.
A specific solution for every problem with your pet's behaviour.
2 technological solutions: training collars based on spray or electrostatic stimulation.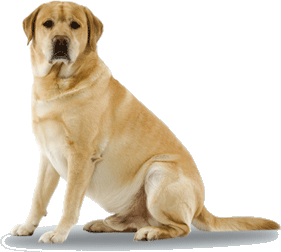 Société créée en 1987 et rattachée au groupe Martin Sellier. Dynavet est une PME spécialiste de l'éducation canine.
Dynavet offre des gammes complètes de solutions éducatives (anti-aboiement, éducation, protection de zones), efficaces et respectueuses de l'animal. Les produits sont développés en collaboration avec des professionnels de la santé animale.
Les produits sont fabriqués en France et bénéficient d'une garantie de 2 ans. Le service après-vente est assuré par Dynavet.
Dynavet is a SME specialising in dog training, based in Maubeuge. The company was created in 1987 and is part of Martin Sellier group.
Dynavet offers a full range of educative solutions (anti-barking, training, anti-runaway), effective and designed to respect your pet. The products have been developed in collaboration with animal health professionals.
Our products are made in France and come with a two-year guarantee. Dynavet provides its own after-sales service.